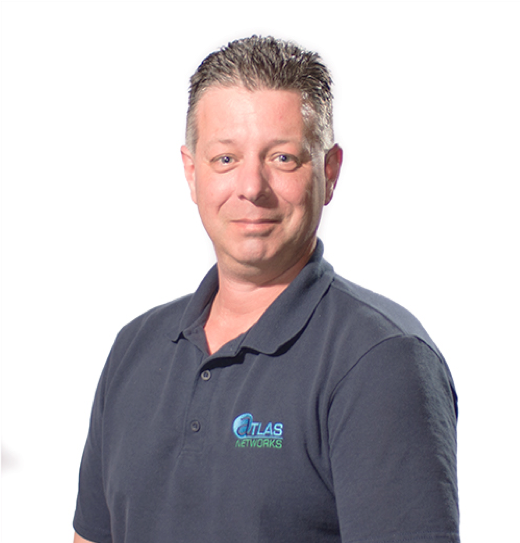 Our Installation manager is a force to be reckoned with. Whether it be the rain of Seattle or the snow of Suncadia, Robert Burleson will be there to help. His determination to get the job done is unrivaled even by the die-hard USPS mail carriers!
In February, he will have been with Atlas Networks for six years. Robert's been a life long career electrician climbing to the rank of Master Electrician and even spent years as an inspector for Labor & Industries. As the Senior member of the field team, Robert is the person Atlas relies on to solve the toughest installation challenges. His experience and knowledge makes him an incredibly valuable part of the team, but Robert has something besides just his skills: relentless determination. You won't see him wearing his superman cape in the field (safety hazard) but it rides shotgun with him in his van.
A few months back, Robert transitioned his daily post from Seattle to Suncadia in order to better support the growing customer base, expanding network, and to ensure our commitment to exceptional customer care. As a recent example, Robert drove from his home in North Bend to Suncadia on Christmas Eve to help one of our residential customers so that they wouldn't be offline over Christmas. This is just one of many examples of Robert's unwavering and inspiring dedication to Atlas Networks and our customers.
We, here at Atlas Networks, pride ourselves on our company culture and want to share this experience with our customers. Join us for next month's blog post as we feature another superhero from our team!